Welcome To Kkris
Kkris skin care center and laser clinic was established by Internationally renowned Dermatologist and Cosmetic/Aesthetic surgeon Dr.Rahul Pillai in 2011.Kkris skin care from the beggining has maintained to be one of the few clinics with state of art technologies,upgraded timely and the first to introduce high end cosmetic lasers in kerala way back from 2011 and continue to do so.Its dedicated workmanship,along with academic updation and upgradation of equipments into whats new in the field of aesthetics globally has made it one of the most successfully run,one stop solution to all skin problems kind of clinic in India for which we have been recognised in various Indian surveys and awards.In the words of Dr.Rahul
" Aesthetics has always been a passion for me right from my childhood and one has be aesthetically inclined in all paths of life,to approach it holistically to deliver and meet the needs of your clients and to understand what would make them better without losing its originality.Thats been my motive always hence i always say its a journey to a more confident you"

In spite in clients of various categories starting from International clientele to celebrities to a common man,our clinic caters and customises to everyones individual need making it affordable and a part of every patient/client of ours life.We hope to continue our honest,realistic approach and promise to deliver what best we can to each and every individual who consults us for all their skin problems.
Doctor's Message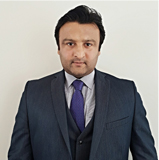 DR.RAHUL PILLAI
We offers customized, state-of-the-art, surgical and non surgical services .Patients of all age groups are welcome.We have a dedicated team of doctors and staff with a fully equipped Computerized digital laboratory to attend to all your skin problems.Treatments available at KKRIS are : Laser treatments of all kinds, Aesthetic Surgery, Botox,Fillers, Peels, Hair removal, Scar Removal, Skin Whitening, Cellulite reduction, Body shaping and sculpting, PRP, Hair growth treatments and Hair transplant. Our Treatments are one of the most successful procedures in Kerala as well as in India.